Welcome to the City of Page Finance Department's web page. The Finance Department is responsible for the financial management of public funds and maintain that those funds are received and disbursed appropriately. We, as a department, cover a variety of functions within the City organization, such as:
Accounts Receivable
Accounts Payable
Payroll
Ambulance Billing
Tracking Fixed Assets
Cash Investment Management
Debt Management
Customer Service
The Finance Department will do our best to assist you in every way that is possible. We are here to serve you, our public. Please stop by or e-mail us with any questions that you may have.
Fax Number: (928) 645-4207 • EMAIL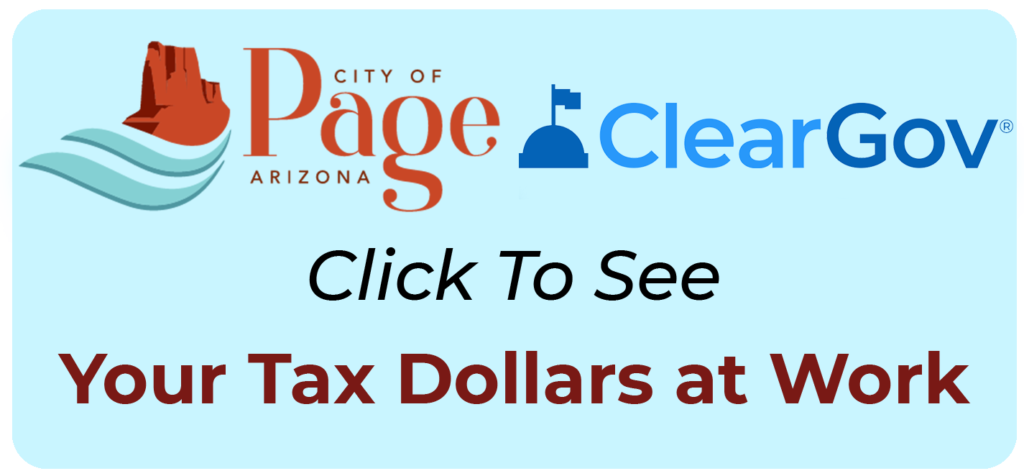 Effective January 1st, 2020 – New City of Page Combined Tax Rates:
Click on table to open City of Page 2020 Combined Tax Rate in PDF format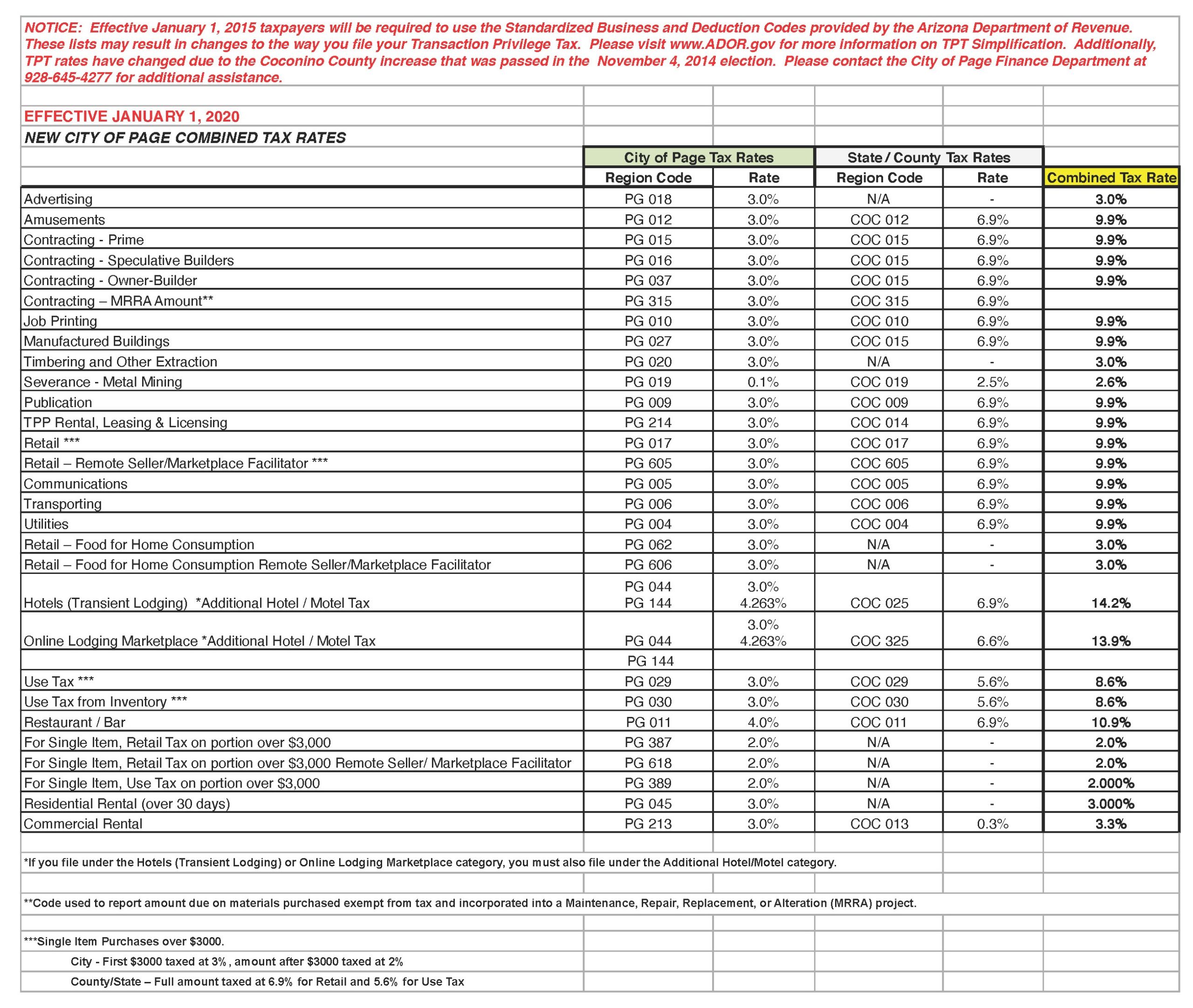 Quarterly Financial Reports:
Annual Financial Reports:
ACFR - (City of Page Annual Comprehensive Financial Report)
PSPRS - (Public Safety Personnel Retirement System)
Tax Code and Related Reports:
GPLET - Government Property Lease Excise Tax
City of Page, Arizona
Government Property Lease Excise Tax (GPLET)
The State of Arizona has passed legislation mandating the Cities and Towns of Arizona, prepare and present on their website, a report of property owned by Cities and Towns, but leased for commercial, residential rental or industrial purposes.  
City of Page GPLET Properties
(Click on Prime Lesee's Title to see docs)
Property
Page Municipal Airport
Property
Page Municipal Airport
Property
Page Municipal Airport
Property
Page Municipal Airport
Property

Page Municipal Airport
Property
Page Municipal Airport
Property
Page Municipal Airport
Property
Page Municipal Airport
Property
Page Municipal Airport
Address
238 Tenth Ave, Page, AZ 86040
Address
238 Tenth Ave, Page, AZ 86040
Address
238 Tenth Ave, Page, AZ 86040
Address
238 Tenth Ave, Page, AZ 86040
Address

238 Tenth Ave, Page, AZ 86040
Address
238 Tenth Ave, Page, AZ 86040
Address
238 Tenth Ave, Page, AZ 86040
Address
238 Tenth Ave, Page, AZ 86040
Address
238 Tenth Ave, Page, AZ 86040